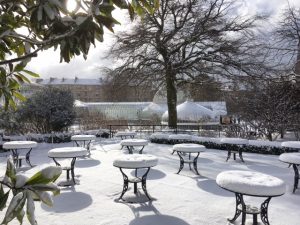 We were open this morning, as we have been for nearly 201 years, despite the 'dusting of snow'. To ensure staff and public are cleared from the grounds safely, glasshouses and grounds will close earlier than advertised.
Main Range Glasshouses will close at 13.30
Kibble Palace will close at 15.30
Grounds will start to close from 16.00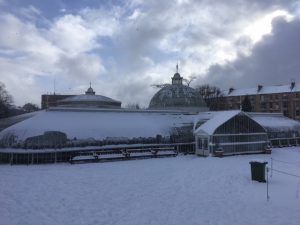 We will open again hopefully as normal tomorrow.
Sorry to disappoint the Galanthophiles with the post title.