The end of an era
The Botanic Gardens' Weeping Ash, the tree that travelled from the original site at Sandyford, Sauchiehall Street in 1841 to the present day Great Western Road site, has finally fallen victim to Ash Die Back Disease. Early on the morning of 24 August 2022 it was felled by Glasgow City Council arborists. The tree had been showing signs of disease for several years and was on a scheduled programme of inspection.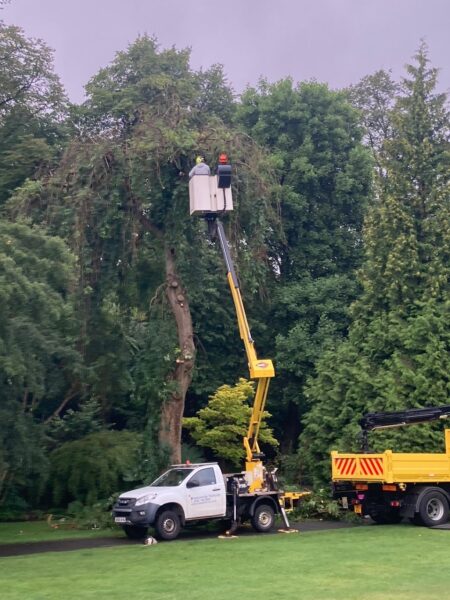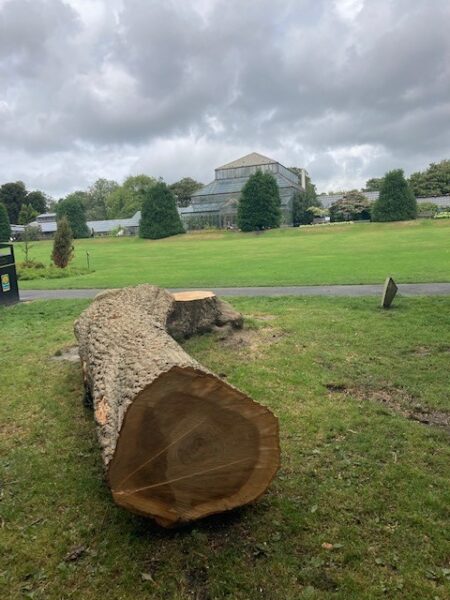 The weeping forms of ash (Fraxinus excelsior 'Pendula') seem to be particularly prone to the disease. The tree was gifted by Robert Austin (a nurseryman) to the original site in 1817 so was certainly over 205 years old. The decision has been taken to leave the stump and part of the main trunk to allow for interpretation explaining the history of the site, the tree disease and about the active process of decay.
Unfortunately another 7 large ash will be removed over the next few months as the City Council takes steps to identify what trees pose a risk to visitors to the Gardens. Normally, where possible, other species of trees would be reduced to a monolith to provide a habitat for insects and birds but ash timber becomes very brittle and is prone to collapse. Replacement planting will take place informed by the garden's design plan, species resilience to pests and disease and also the changing climate.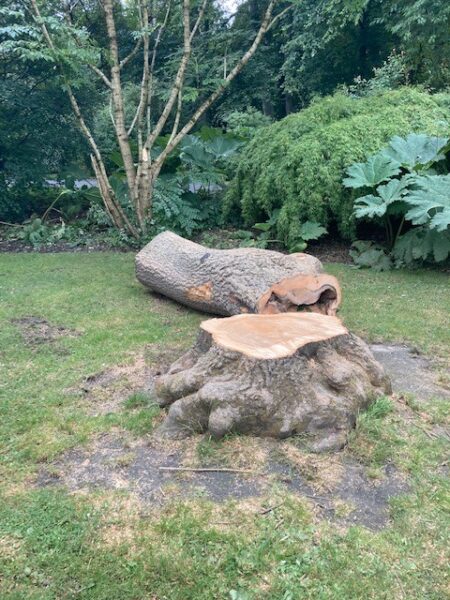 I wonder what a visitor to the Gardens will encounter in 205 years' time?
A lot of the River Kelvin corridor is naturally oak/ash woodland so the wider changes in the landscape caused by this disease will soon become apparent.
For more information please visit the Forest Research pages.