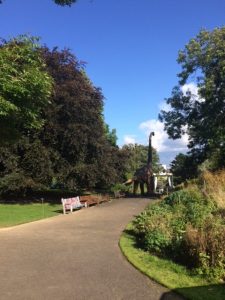 Dippy the Dinosaurs diet is the subject of much debate. Join fern specialist Stevie Jakusz at Glasgow Botanic Gardens as he takes you on a tour of the ferns, cycads and other plants that could have made up the menu. Find out how the plants adapted to resist Dippy's constant nibbling.
Book on this tour here.
Suitable for all ages. This is a tour through the Glasshouses at Glasgow Botanic Gardens. This event will last for one and a half hours. Toilets and cafe are available on site.