Come Dino with Me!
Date: February 13th 2019 and March 13th 2019
Time: 10.30am
Cost: Free but pre-booking essential.
Click here to book 13th February tour
Click here to book 13th March tour
Place: Glasgow Botanic Gardens, Meet at Kibble Palace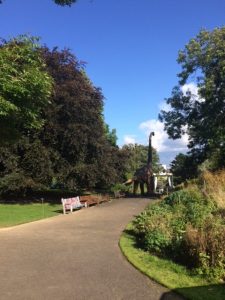 Dippy the Dinosaurs diet is the subject of much debate. Join fern specialist Stevie Jakusz at Glasgow Botanic Gardens as he takes you on a tour of the ferns, cycads and other plants that could have made up the menu. Find out how the plants adapted to resist Dippy's constant nibbling.
Suitable for all ages. This is a tour through the Glasshouses at Glasgow Botanic Gardens. This event will last for one and a half hours. Toilets and cafe are available on site.
Find out more on the Friends of Glasgow Botanic website: www.glasgowbotanicgardens.com and follow events on Twitter @Glasgowbotanic. Contact gbg@glasgow.gov.uk